MEMORIAL: WORK BY ARTISTS OF THE VENEZUELAN DIASPORA (2020)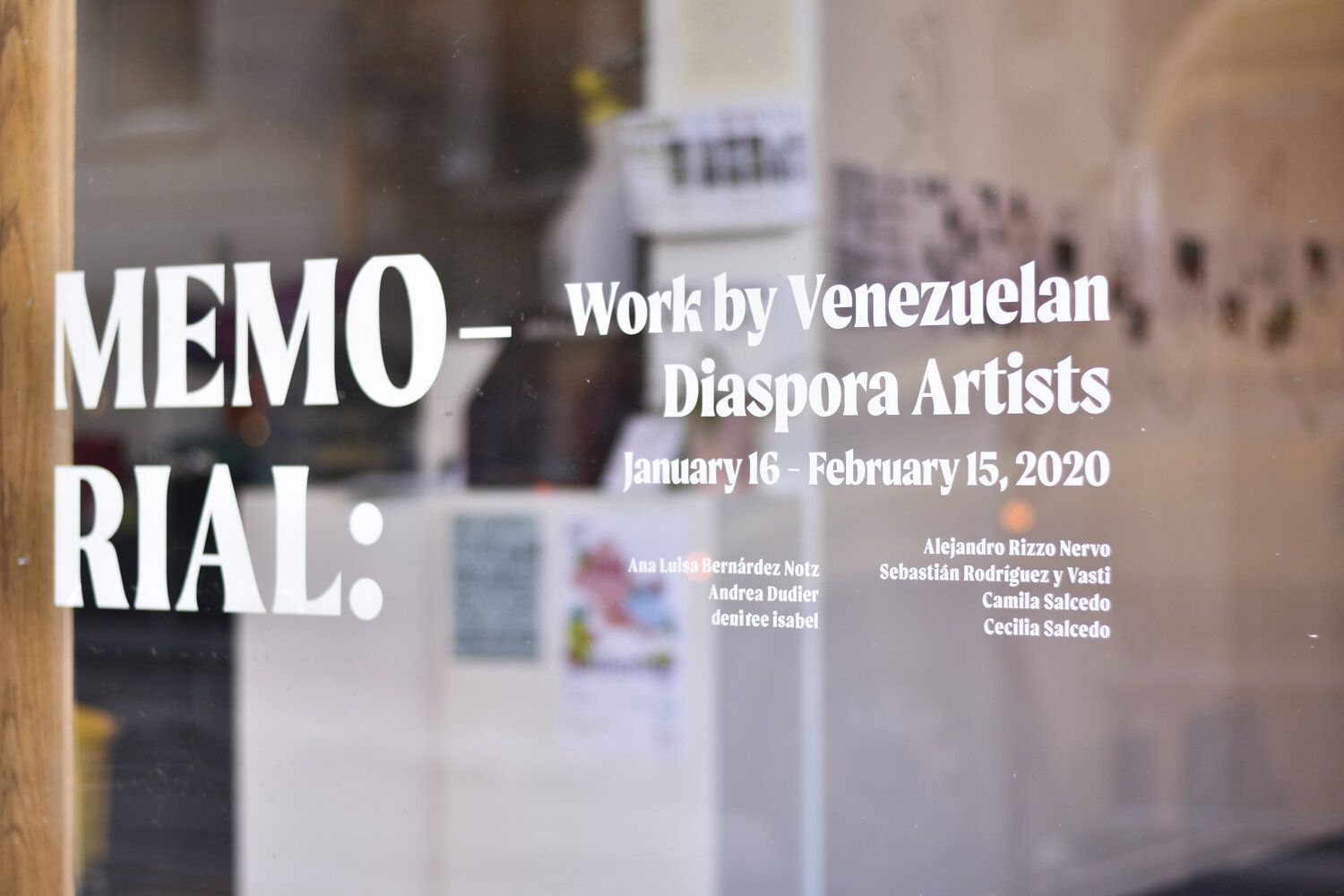 Photo Credit:
Veronica Gutierrez at Khyber Centre for the Arts
Memorial: Work by Venezuelan Diaspora Artists is a touring exhibition curated by Camila Salcedo, that features work by young Venezuelan artists who have immigrated and are creating work within the context of Canada including Ana Luisa Bernardez Notz, Alejandro Rizzo, Cecilia Salcedo, denirée isabel, Sebastián Rodríguez y Vasti, and myself, and Andrea Dudier who is currently living and making in Argentina. This exhibition reflects the ways in which we remember our families, friends, and distant spaces, manifesting in our work as our own versions of reality. The exhibition was presented at the Khyber Centre for the Arts in Halifax, Canada from January 16th to February 15th, 2020, and at Xpace Cultural Centre in Toronto, Canada from February 28th to March 31st, 2020.




Photo Credit:
Polina Tief at Xpace Cultural Centre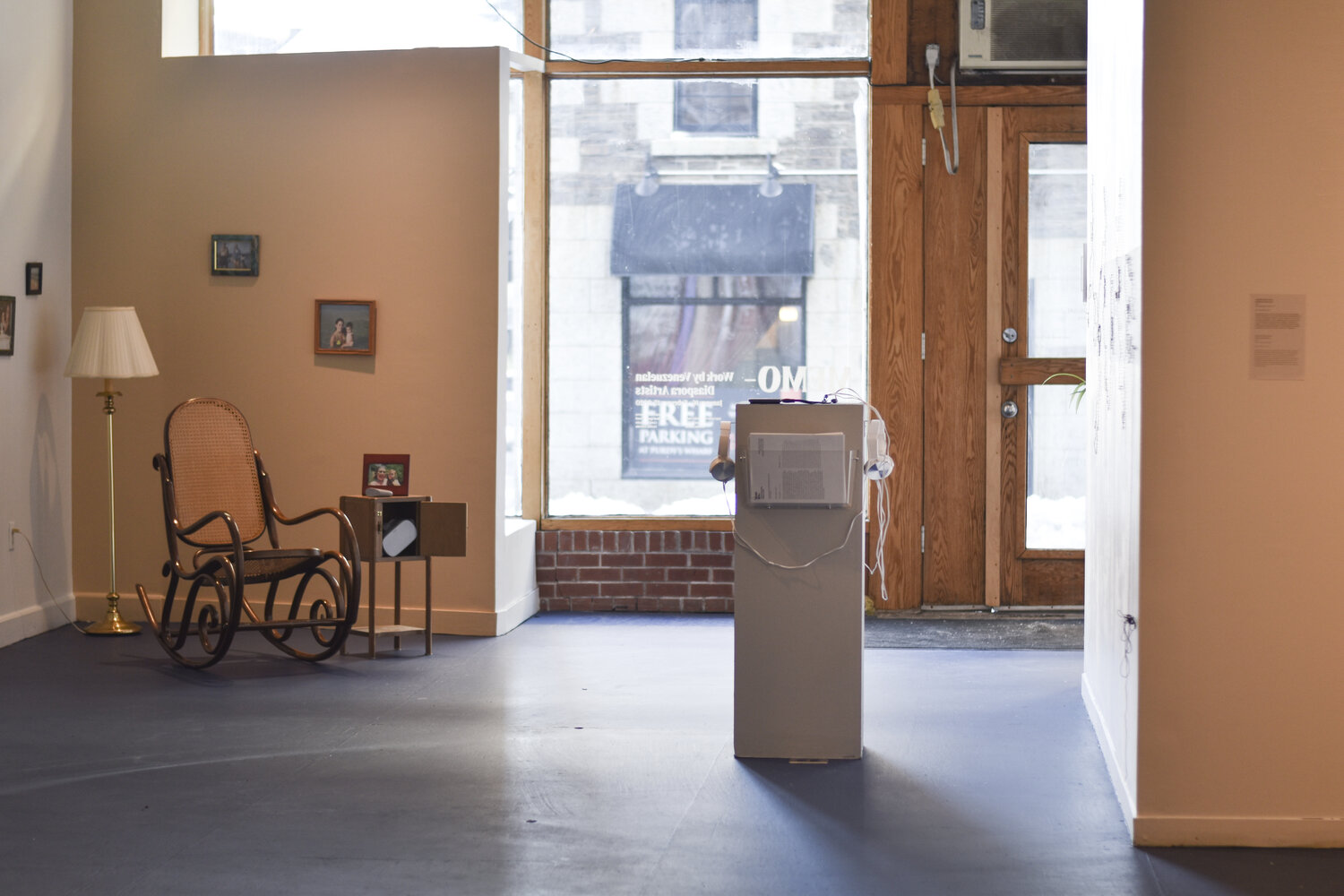 Photo Credit:
Veronica Gutierrez at Khyber Centre for the Arts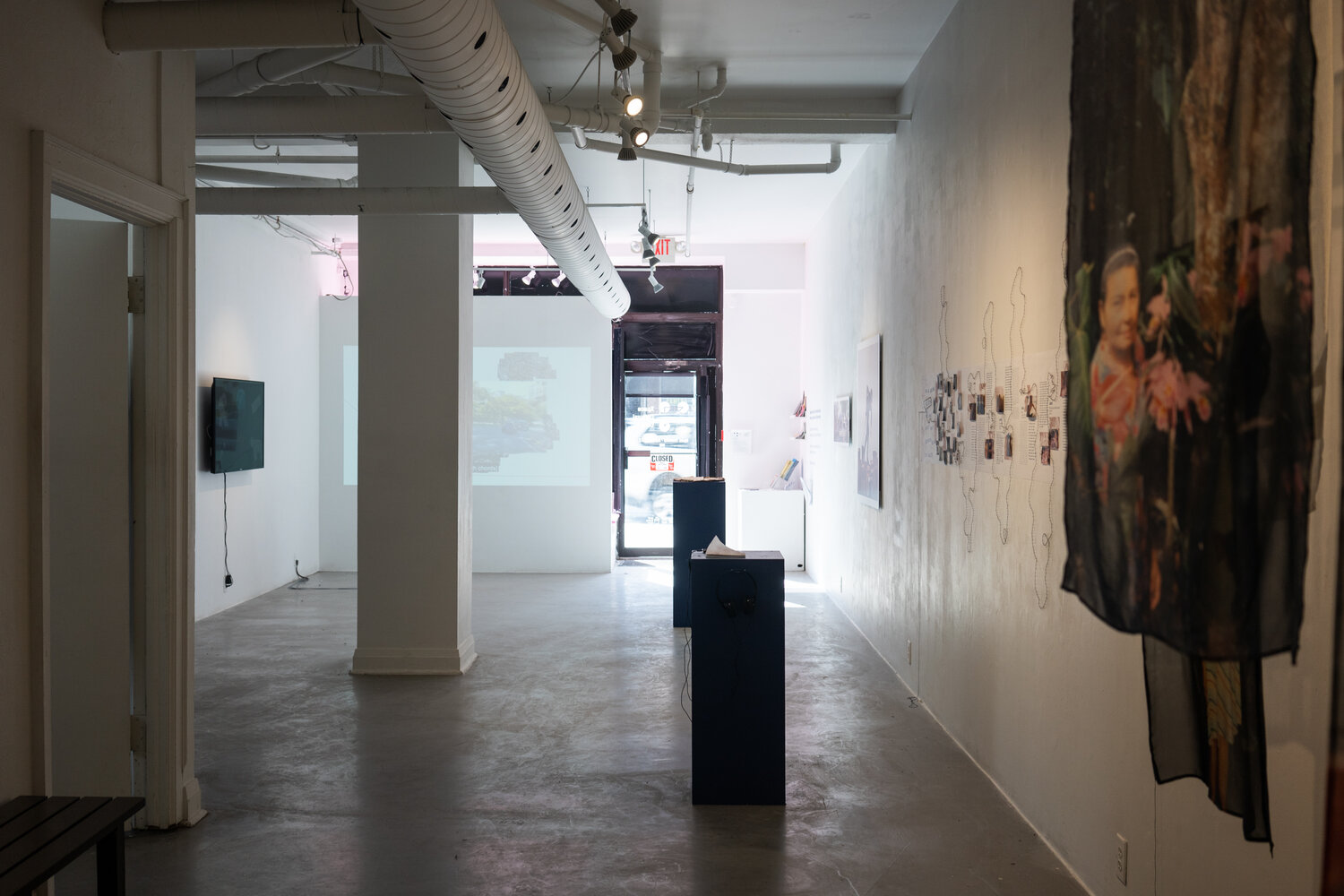 Photo Credit:
Polina Tief at Xpace Cultural Centre
Read Curatorial Statement